SUSTAINABLE- CREATIVE- HIGHLY COMMITTED
We produce the most cost-effective Photo Frame and high-quality creative Gift Boxes combined between natural wood and handicraft work from Vietnamese artisans.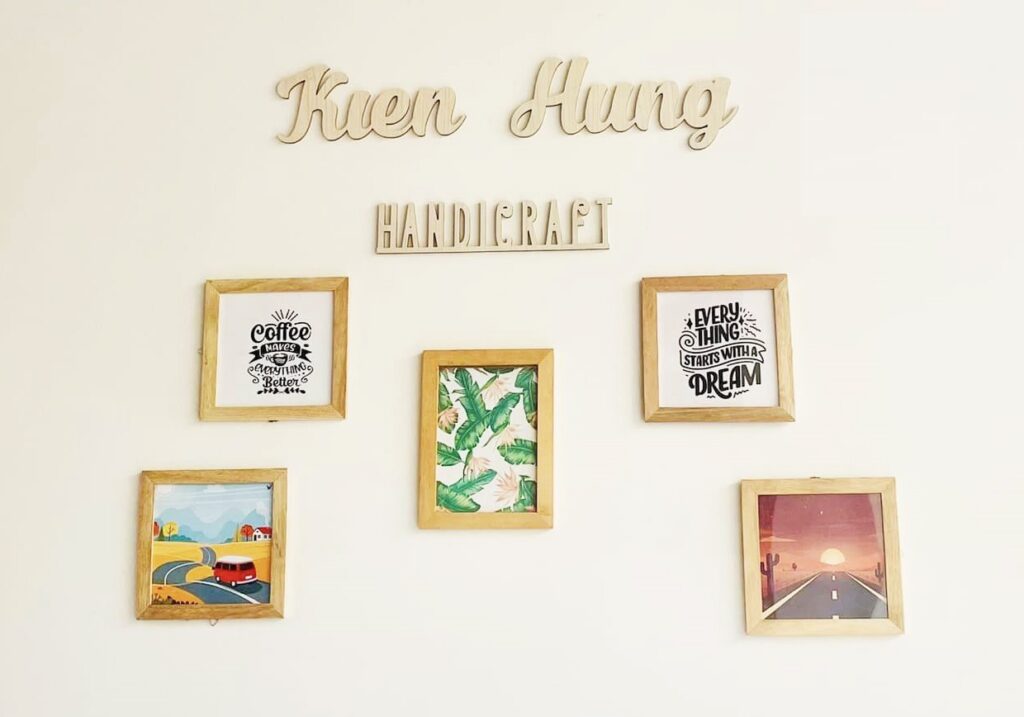 Company History
KHC Gifts is a brand of Kien Hung Handicraft company. We founded in 2015, originally exported seagrass, bamboo, rattan items mainly to Japan. We then opened rubber wood factory in 2018 in Dong Nai Province. Our passion is to create authentic natural Vietnamese lifestyle products. Therefore, we commit to using grown natural wood, and continuously innovate Sustainable Corporate Gifts made from wood and beautiful handicraft work such as bamboo, lacquer,..
Vision & Mission
Our vision is to become the leading manufacturer of sustainable & authentic Vietnamese Gifts & Lifestyle products
Our mission: We passionately bring inspiration and contibute to create better lives for many people
Core Values
Integrity & Commitment: We highly commited to our passion and walk our talk to ful-fill the mission
Social & Partners Responsibility: We care for the community, the environment, our partners and our team. We do best to create mutual benefits to all
Innovation: We keep pursuing leading design and create inspiration to daily life